Jim Williar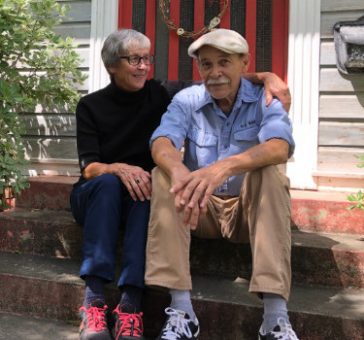 I recently needed Weems hospital for a life threatening heart attack. Weems took great care in stabilizing me for transport to Tallahassee Memorial Hospital. I went out of Weems on a helicopter on a Friday afternoon and was home by the following Monday after suffering a heart attack. I was told by ER doctors in TMH ER, that the great care I received at Weems is what saved my life. Weems has a great team of caring nurses and doctors.  I appreciate the fact that we have this hospital in our small community. Without Weems, I would not have been so lucky. I would not have survived this heart attack had they not been here.  I feel comfortable living here in this small community with a heart condition, knowing Weems is here to help me if I need it.  I appreciate all they have done for me.
On another occasion, I needed rehab after an illness. I was able to utilize the swing bed program at Weems for this therapy. It was great, and I think it made for a quicker recovery because I was so close to family and friends.
Sharon Nuss, RN, MSN
To whom it may concern,
I had occasion to pass through your ER on Tuesday, 10/15. As a practicing RN at a small rural hospital in Tennessee, I naturally paid close attention to the care I received and those providing it. We had a very good experience in your ER. Without exception all the personnel we encountered were polite, efficient and kind. I particularly enjoyed the ER nurse taking care of me. I understand that the staff was working under "strained conditions" due to the construction in the "real" ER – they managed nicely. I was a little hesitant about a transfer to Tallahassee as my troponin didn't seem to be very high. However, the ER doctor was correct to transfer me; I did have an MI.
Thanks for all you do each day to provide such high-quality care for your area residents, and the tourists. I hope your community realizes how lucky they are to have a hospital so close for emergencies – minor and major. Please express my thanks as well to the Weems EMS the staff who transported me were efficient and kind.
Oscar Sanders

To the staff of Weems Memorial Hospital
On Christmas evening, I came to the hospital thinking I was sick of one thing, and after a few tests found out that I had something far more serious. I was literally drowning in my own fluid. During my two nights and two days that I spent there, they pulled about twenty pounds of fluid off of me. I sit here and think that if I had not gone to Weems, more than likely, I would be in the ground by now. To the little hospital on the far end of the county, thank you. To the Emergency Room staff, you saved my life. Thank you so much. This little hospital is a precious jewel in our county. We need to protect it and support it, all we can. Again, thank you so much for saving my life.

Keith Murphy

On the night of Dec. 7, 2019, my wife Marimar and I were enjoying our first trip to Apalachicola, staying at a neat little cottage owned by Moultrie friends. Earlier in the day we had eaten lunch at "Up the Creek" and drove around the city admiring all its charm and beauty. We were having a ball.
That night, still stuffed with seafood, we decided to stay in with high hopes and big plans to spend all day Sunday exploring the area. About 1:30 in the morning on Dec. 8 (Sunday), I awoke, feeling a little strange. As I made my way to the bathroom, I had a heart attack. I didn't know it was a heart attack; I had never had heart issues before, but whatever it was racked me with pain throughout my body and doubled me over. I knew instantly that I needed immediate medical attention.
That Saturday afternoon, as we were riding around, I happened to notice Weems Hospital, only 4 or 5 blocks from the cottage where we were staying. Without hesitation, Marimar and I jumped in the car and made our way to the hospital entrance. I managed to half-walk, half-crawl into the hospital, and was immediately met by several staff.
I am a little fuzzy on exactly what happened next, but I know there were several people instantly attending me. I think a quick preliminary diagnosis was made that I was suffering heart failure. I was started on anti-clotting and thinner medications, and perhaps other drugs to stabilize me. Some kind of blood test was done, and the diagnosis of heart attack was confirmed by the lab results.
At that time, I was loaded into an ambulance and two EMTs transported me (maybe 4 a.m. in the morning) all the way to Tallahassee Memorial Hospital. On Dec. 12, I underwent open heart surgery and remained in intensive care for approximately 10 days. I am very pleased to report that I am recovering and looking forward to many more years of happy living.
I am firmly convinced that if it had not been for the immediate and professional medical care I received at Weems about 2 a.m. on a Sunday morning, that I would not be here today. The staff correctly diagnosed my condition, stabilized me, and transported me immediately to TMH. I will forever be indebted to Weems and the good people of Apalachicola for saving my life.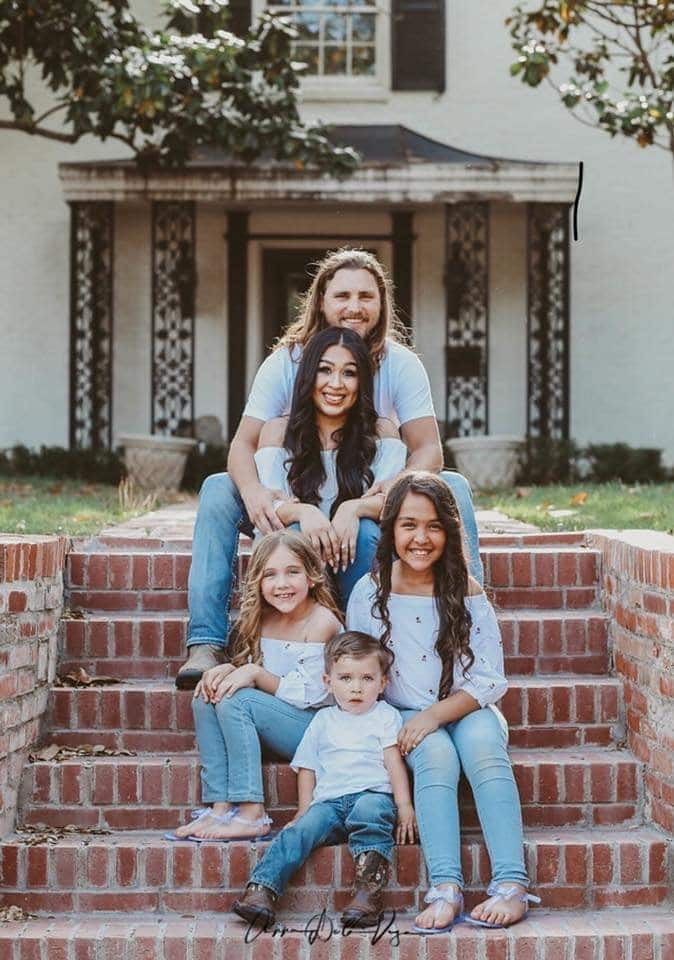 Alexandra Hill

Weems- My name is Alexandra Hill. You saved my life when I was 23 years old. We were traveling, on work, with my husband, then a lineman.  At 26 weeks pregnant, I went septic with a UTI.  I had 107 fever. I faded in and out of consciousness and I was shaking so bad that I have no clue how that young man got the IV in to administer the medication, whatever it was.  I could barely talk but I was yelling and screaming from fear and once it felt like the medicine took place, I heard that same young nurse joke and say thank goodness you had the A team, girl
They said, we don't expect to hear a heartbeat from the Doppler but let's just check, you're just lucky to be here, and there it was...a heartbeat! I was then taken to Panama City where they said my son may be deaf or blind from the fever, terrifying but grateful. Well, at 41 weeks pregnant, I delivered a perfect 9lb 5oz boy and I thank y'all for it. I thank the A team every time they cross my mind. For such a little hospital you are so prepared and well trained. Thank you again-
28 year old Alexandra and 4 year old Trint.